Residential Cleaning Services Qatar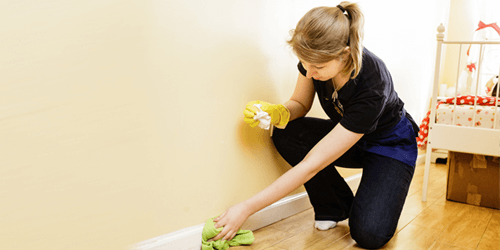 We are able to dispense comprehensive cleaning to all aspects of your house. Every nook and corner, as well as every object, will be cleansed. Because we have expert cleaners who've had immense experience and a plethora of different skills and techniques that they use to make your home better, you will feel like you are entering a different place after we have cleaned the place.
It is our pride to show all the different that our maids are able to dispense:
Vacuuming, Washing, Drying, Polishing, Wiping, Shampooing.
We can clean all sorts of places and different objects:
Kitchen, Bathroom, Living Room, Bedrooms
Windows, Furniture, Appliances and House Decorative
Whether you have an apartment, a villa or a suburban house, we are proficient at handling them all.
Moreover, if you feel like you need to do your garden and lawn, our maids are having the necessary skills to render a good horticulture or landscaping service.
Residential cleaning will require a lot of effort, that is why you will need to hire from Al Allam cleaning services as they are of the highest quality and capable of turning a messy home into the a pristine space.
A house or home is a place where everyone comes to find rest and create bonds with the rest of the members of the family. When you see that the place is not brimming dust and debris, so you would naturally get discouraged. Al Allam has maids who are expert trained and experienced and extremely good with their equipment. Their deft skill with keen insights will have your house cleaned to perfection.
Residential cleaning of Al Allam is a service that has been among the most demanded of the services that we are offering. One of the reasons why this is often coveted is because of the efficiency if the residential cleaning that is being done by the maids, as well as the flexible packages that we are offering for you.
For you, we are offering a feasible price of 35QAR per hour, with a minimum of 4 hours to be utilized by you. Custom Packages that fit the several needs of the clients, as well as their varying schedules, are also there for you with prices for the residential cleaning remaining the same but the package offering more flexibility based on the monthly and weekly schedules.
Our residential cleaning service is consummate and can be availed by anyone here in Dubai to make homes into its perfect final form, and for that, All Allam cleaning in Qatar will be most happy to help.