Steam Cleaning Services Qatar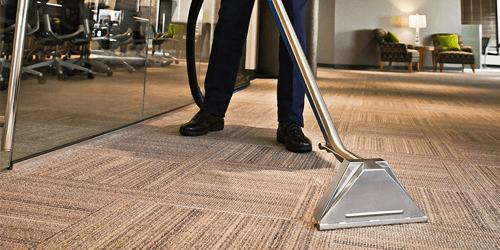 Steam Cleaning is a perfect way for you to purge all the stains and contaminants that have tarnished the furniture and other objects that has been subject to a lot of usage. Sometimes normal methods will not be enough for you to eliminate all the stains and things that have slowly accumulated, and with help from our professional cleaners, the cleaning will be smooth and total.
Of course, steam cleaning is a versatile cleaning method and can be used equally for any environment whether it is in the kitchen, or in the workspace or at a clinic, steam cleaning can be used to thoroughly purge out the unnecessary things. But the most demanded steam cleaning activity is to do away with the things that have invaded the carpet.
Al Allam cleaning services helps you with all your carpet cleaning and steam cleaning requirements.
Al Allam cleaners are having the best method that will help eliminate all stains and dust that are found on the surface of objects. These stubborn stains will be no match for Al Allam's steam cleaning method which is a combination of steam and thermal shock, a virtually certainty to eliminate all stains, debris, filth and grime that was persistent in the carpet.
Our steam cleaning methods would never be possible with our adept maids who are of the highest calibre and can easily destroy all microbes and inanimate contaminants that pose a threat to the health of those who are near the carpet as well as to the carpet itself.
Al Allam cleaning does for carpets the perfect makeover, making it appear as good as new, and finally having it restored to its original state of glory. Among all cleaning companies in Qatar, Al Allam cleaning does the best cleaning that eliminates stain or grime. Our method is of the highest quality, and with our deep steam cleaning equipment, the arrival of our maids to your homes will definitely end in you having that pristine carpet that you had bought to make the room feel special.