Upolstery-Sofa Cleaning Services Qatar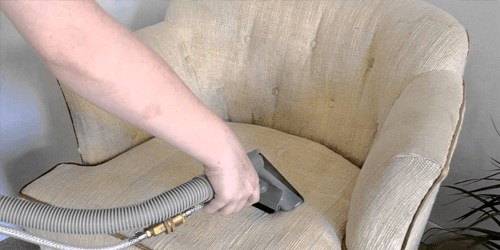 Sofas are very often tarnished in many different ways, and this will make it completely unusable eventually. You would not want to let your precious upholstery go to waste because you could not find the time to clean it. If you cannot, then you can let Al Allam's experts come over to your home or office and let us work our sofa cleaning magic. You can avail Al Allam's service at affordable prices so that you can finally sit again on that sofa without feeling unclean, but instead comfort and luxury.
Our maids and cleaners are professionals who've had immense experience in handling various sofas and have cleaned them to perfection. They have seen all kinds of sofas and upholstery and have successfully changed the condition of the article back to the way it was when you bought it. Our cleaning service will consider the fabric and material that makes the sofa and then apply the correct treatment once everything has been taken into account.
Al Allam's upholstery cleaning service utilizes only the most advanced method so that with every cleaning, your sofa remains clean and pure for as long as possible. The sofa cleaning service that we are providing will not incur any unnecessary side effects as all safety precautions will be duly taken before we begin cleaning. When we begin cleaning, we are going to make sure that all the upholstery is cleansed and no part of the sofa is kept unclean.