Babysitting Services Qatar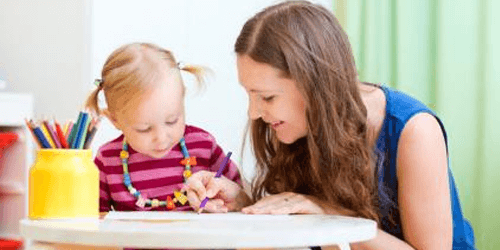 These days it is almost impossible for you find the right person to trust with your kids. But, you will eventually find yourself having to make the choice to hire someone because you would have other priorities such as work, social meetings, and emergencies, and your children cannot be trusted to keep themselves under control right. Al Allam has the right personnel who can be trusted with your children to safeguard them from any dangers as well as to nurture their growth.
Our maids are experts in babysitting services and have over time developed great insights into how to handle children of any ages. They are able to take care of infants, toddlers, kids, teenagers and make sure that every one of them is safe and sound. Our babysitter will attend to their every need and make sure that they are fed, dressed, given time to play, disciplined and eventually made to forget for a little while that you are not there to comfort them, for our babysitter in Qatar will temporarily function as both of them.
Our babysitters in Qatar are individuals who have been thoroughly vetted and have been selected on the highest benchmarks needed for babysitter. We know that you love your children dearly and you would want only the best for their care, and that is why Al allam has the most arduous process for selecting babysitters in Qatar. Those who make out through this process become the best babysitters in Qatar.
Our babysitter services are of the highest standards and can be availed by anyone. The babysitter services offered by us can easily be booked through our online portal. You will be reach our services most definitely if you were to call during our working hours, during which time we can arrange a top babysitter to take care of children and send them to your home at the precise time that you stipulate.
Of course we know that a nanny or babysitter is still a stranger, and if you were to demand a meeting with the person who will come and serve as the babysitter, then we will most certainly provide as we are the best nanny services in Qatar. When you hire a nanny from Al Allam, you know that your children are in safe hands.