Household Relocation Services Qatar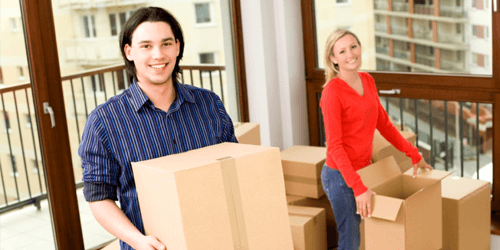 House moving is quite a hefty task to complete and it requires a lot of concentration and deftness in touch so as to make sure that nothing gets damaged and everything was done accordingly. This task is not something that you should go out and do by yourself, but instead, hand it out to the professionals who will be able to complete this task with ease – where everything can go smooth in the process. AL Allam professional house movers are able to get you to move your objects without anything going wrong –such as things breaking or being damaged. Our professionals are able to carry out the relocation with expert care.
Al Allam takes pride in the fact that we are among the better house removal companies who are able to provide a high standard of removal services than all the others in Doha, and that too at competitive rates. Because Al Allam is such a multi-faceted company that offers a plethora of services including house removals, we are able to have customers from all over Qatar and hence we are able to give you our quality moving and removal services at great savings for your pocket.
We always do our removals in a systematic manner, where our movers and packers and the rest of the relocation team come around to your home some days prior to the service and have with you a discussion on how the removal should go ahead. This will allow you to give out the instruction and point out all the things that need to be removed. Our relocation team will make sure that everything will be considered, even things that are normally out of sight, and then we will collect those things and place them.
When our removals' team comes around to your home to place these things inside boxes, they will do so extremely carefully and place those things according to the type that they are. If these are upholstery and furniture, then our moving team will come and wrap them with safe, impact-proof material; fragile materials like glasses will be placed tightly and sealed in containers so that these will not be broken even if the occasional slip happens.
Out logistics team i.e., the movers will be arriving at your door on time and will provide the safest journey, where strong personnel, using the most capable will proceed with moving the items without any stopping as we make the time that you wanted. The things will be transported with prudence and placed in the rooms that you had wanted each particular thing to be placed because prior our team would have placed them in boxes marking where each item would be destined.
Our team will upon request give you the option of choosing to take our objects and then have it placed in their final spots, all functioning. Taking them out and positioning can be discussed as part of the services offered, and there can be a plan also communicated to your days prior to the actual moving occurs.
Our movers are experts who can manage moving houses of any size, and their experience in providing these services for several companies for decades have let them have the foresight to handle any scenarios that may up and will come you in sync as the removals go on. Our house moving and packing is coveted because of our great service and competitive prices.