Laundry and Ironing Service Qatar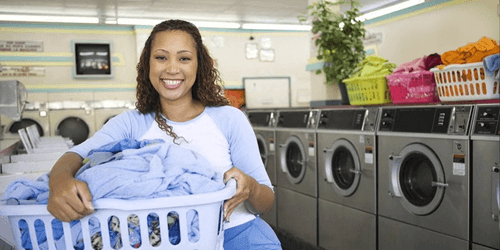 At Allam, we have a lot of experts, who are having a great deal of expertise about all types of clothing material, and they possess the deftness of touch in their techniques to not only cleanse your clothes to be shimmering but to also have it immaculately ironed without a flaw. The dry cleaning and ironing will be conducted according to the highest standards, and then we will have your perfected laundry packed in plastic sacks, and have it delivered to your home as if it is newly out of the box.
Our laundry service is done with exceptional care, for we have special methods for every type of fabric that comes to our service. When doing the laundry, our maids in Qatar will collect the clothes and then have it separated based on their color, tone, material type, and then choose the right detergents and method to clean. When dry cleaning we make sure that clothes are cleaned towards perfection.
Subsequently, when we do the ironing, we only apply the sufficient amount of heat and make sure that there is any sort of damage sustained during the process. This is due to our experts knowing their ironing methods immaculately, making sure that no fabric is tainted.
Our services can be availed by anyone, including residents and businesses. All Allam laundry and cleaners use advanced cleaning methods so that the means clothes or any other fabric will be available for cleaning by us. This versatility and expansiveness are one of the reasons why Al Allam's laundry and ironing is widely in demand in Qatar and we are more than happy to provide the cleaning services that are in demand.